Boyd Commercial Facilitates Spirits Importer and Distributor Corporate Footprint Expansion
Story by Boyd Commercial Editor / April 15, 2022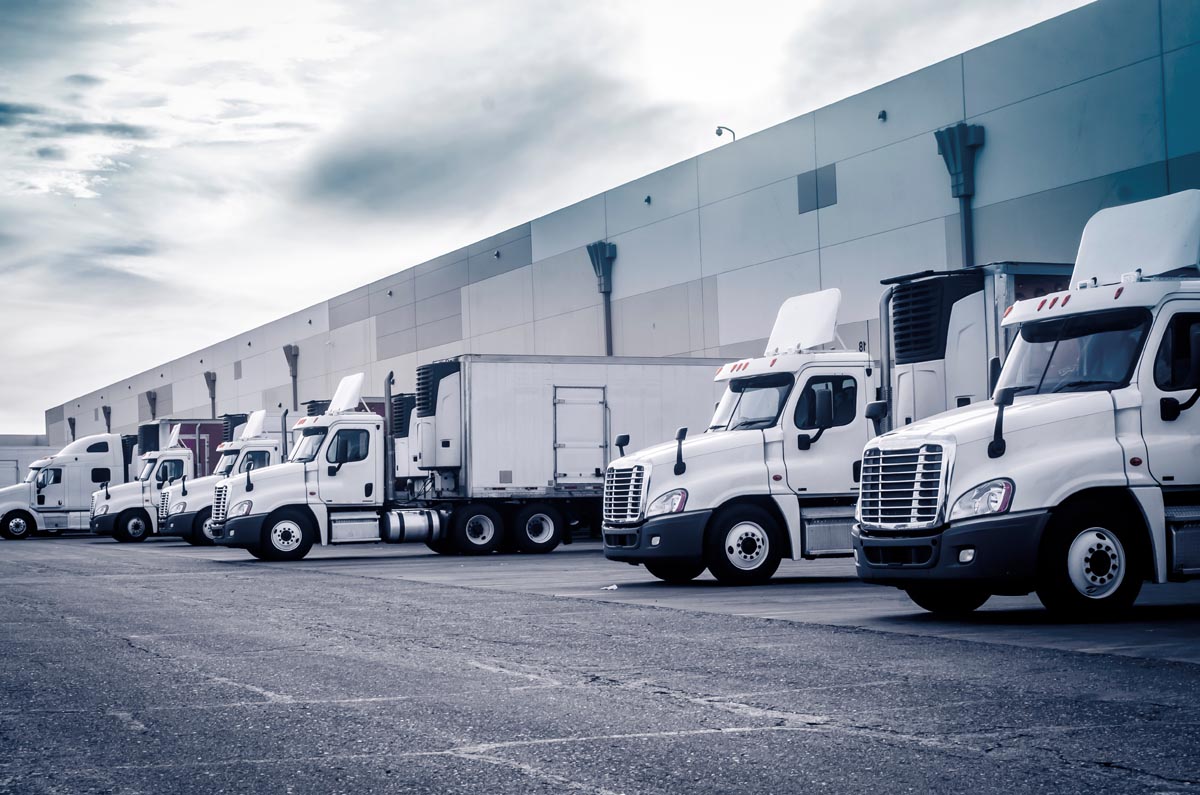 David Munson, SIOR and a Principal with Boyd Commercial, represented Mexcor International in the acquisition of the former HPE and Compaq campus in Houston, located near the intersection of State Highway 249 and Louetta Road and next to Mexcor's headquarters. Mexcor, a Houston-based importer and distributor of spirits and beverages bought the approximately 2-million-square-foot, 66-acre campus at 11445 Compaq Center West Drive.
The property features five office buildings, two manufacturing/distribution buildings, four additional buildings that house maintenance and amenity spaces, a full-service cafeteria, fitness center, and an outdoor covered pavilion with a kitchen area for events. There are over 5,200 parking spaces.
The seller was Hewlett Packard Enterprise Co. (NYSE:HPE). The purchase price was not disclosed.
Mexcor announced it would immediately occupy a portion of the former HPE space.
Mexcor moved to its 28-acre, 250,000-square-foot headquarters at 11177 Compaq Center West Drive in early 2021.
The HPE/Compaq Campus was completed between 1984 and 1988 and originally was home to Houston-based Compaq Computer Corp. before the company was acquired by HPE's predecessor, Hewlett-Packard Co.
HPE announced in November 2017 that it would eventually move out of its Houston campus due to unprecedented flooding two years in a row. In October 2018 the company revealed plans for a new HPE campus in City Place, the master-planned community formerly known as Springswoods Village. HPE announced in December 2020 that it would move its headquarters from San Jose, CA to Houston, and the company opened its new City Place campus to employees in February this year.
Founded in 1989, Mexcor distributes over 2,000 different brands of beverages and spirits. Mexcor CEO Eduardo Morales told the Houston Business Journal this: "The new purchase plus the acquisition of our headquarters two years ago represents our long-term optimism and commitment to our community and will position Mexcor for continued growth of distribution and logistics operations and also diversify into various technology driven ventures."
Industrial Market Overview
Houston's industrial market continues to set records for leasing activity and transaction volumes. This activity is being buoyed by several trends: continuing e-commerce growth in the U.S., rebounding petrochemical activity, record container volumes at the Houston Ship Channel, and nation-leading population and housing supply growth in the Texas Triangle.
To meet the resulting industrial demand, developers have delivered record amounts of new product, while the market has responded with record net absorption over the past two years. This has made Houston one on of the most dynamic industrial markets in the country. Additionally, the largest petrochemical complex in the world at the Port of Houston also continues to generate significant industrial activity, following more than $50 billion in recent investments into local refineries. Despite the coronavirus pandemic, activity at the Port of Houston — the nation's No. 1 U.S. port in total waterborne tonnage and the busiest waterway in the nation in 2020, according to the USACE — remains robust. Houston also ranked second for total vessel dollar volume after Los Angeles through the first nine months of 2021, a 15% decrease over the prior year compared with a 31% decrease nationally, according to IHS Markit. The value of these goods was nearly $62 billion and represented 11% of the total import and export volume in the U.S. during that time. Crude and refined products still make up more than 75% of the volume moving through the Houston area.
The 52-mile-long Houston Ship Channel is a vital economic engine for the Houston region, the state of Texas, and the U.S. The channel handles as much vessel traffic as the three largest U.S. ports combined. The Houston Ship Channel, the largest petrochemical complex in the world, supports 3.2 million jobs in the U.S. — more than one-third of them in Texas — and a nationwide economic impact totaling $802 billion. It is home to 330 public and private terminals and more than 220 companies.
As of early April, when we pulled this data from CoStar, the Houston Metro Industrial Market had nearly 560 million square feet of industrial space with a vacancy rate of 6.4%, 120 million square feet of specialized industrial inventory with a 3.6% vacancy rate and nearly 57 million square feet of flex industrial product with a vacancy rate of 8.7%. The blended vacancy rate for all industrial space was 6.1%. Net absorption so far this year and early into the second quarter was 1.49 million square feet, and 16.68 million square feet of industrial buildings were under construction. 12-month rental rate growth (increase) was running at 5.2%.
Leasing activity remained robust into 2022. Largest leases in 1Q22 included Macy's for 605,000 SF at Interchange 249, Article for 507,000 SF at Cedar Port, and NFI for 340,000 SF at Cedar Port. Amazon led leasing in 2021 in Houston as it has in many U.S. markets, accounting for over 1.2 million square feet. Much of this leasing activity occurred in the first quarter. Amazon has leased more than 4.2 million square feet in Houston since 2019, nearly triple any other company, accounting for just over 5% of overall leasing activity. Walmart signed the largest lease in 2021 for more than 1 million square feet in the spec facility that Hunt Southwest delivered in 2021 in Cedar Port. At the time, that facility set the Houston record for largest spec industrial facility under one roof. Some of the other largest leases in 2021 included building materials distributor Ferguson Enterprises (750,000 SF), Chewy (690,000 SF), Living Spaces Furniture (685,000 SF), and food service industry supplier the WebstaurantStore (645,000 SF). Meanwhile, Houston ranked fifth for net absorption over the past year, with 38.0 million square feet absorbed, a clear record for the city.
Office Market Overview
Houston's office market is showing early signs of recovery but continues to face its fair share of challenges from the pandemic. Leasing volume improved during 2021, with volumes up 8% compared to 2020. And total number of leases signed reached a record high last year. Net absorption has been positive since 3Q21. In the absence of strong leasing demand from the oil and gas industry, other sectors stepped in to account for more than two-thirds of new leasing activity during that time. In this environment, life sciences have taken center stage, accounting for some of Houston's most eyepopping new developments and lease transactions. However, Houston's vacancy rate remains among the highest in the nation among major markets. Furthermore, leasing volume is still below pre-pandemic norms, and the amount of sublet space on the market remains near all-time highs.
There is also 3.8 million square feet under construction. Nearly three-quarters of this activity is occurring in just four submarkets — South Main/Medical Center, the CBD, The Woodlands, and Katy Freeway East. About two-thirds of the construction activity is located inside the 610 Loop that surrounds Downtown Houston — a 5-mile circle that is considered Houston's urban core. The Woodlands is the notable exception — located 30 miles north of Downtown Houston — an area that has emerged as a hotspot for corporate relocations. These trends, paired with uncertainty of what lies ahead for office-using companies and their physical footprints, continues to weigh on rent growth, which is among the worst in the U.S. and underperforming well below the national average. Nearly half of all of Houston's submarkets reported rent declines over the past year.
As of early April when we pulled this data from CoStar, the Houston Metro Office Market had 350 million square feet of office space in Class A, B and C categories. The blended vacancy rate was 18.9% and absorption so far this year was net negative by 382,000 square feet. The historical average vacancy rate, by the way, is 13.2%. Average asking rents – blended across all categories, was $28.58-per-square-foot. Slightly more than 3.8 million square feet of new office space was under construction early into the second quarter.
Sales volume has rebounded over the past few quarters after a pandemic-related slowdown. Given the uncertainty over the near-term leasing environment, investors in Houston have favored deals with minimal leasing risk and stable cash flows. Newer assets leased to credit tenants are selling for well above market pricing.