Industrial Market Overview
Story by Boyd Commercial Editor / April 15, 2022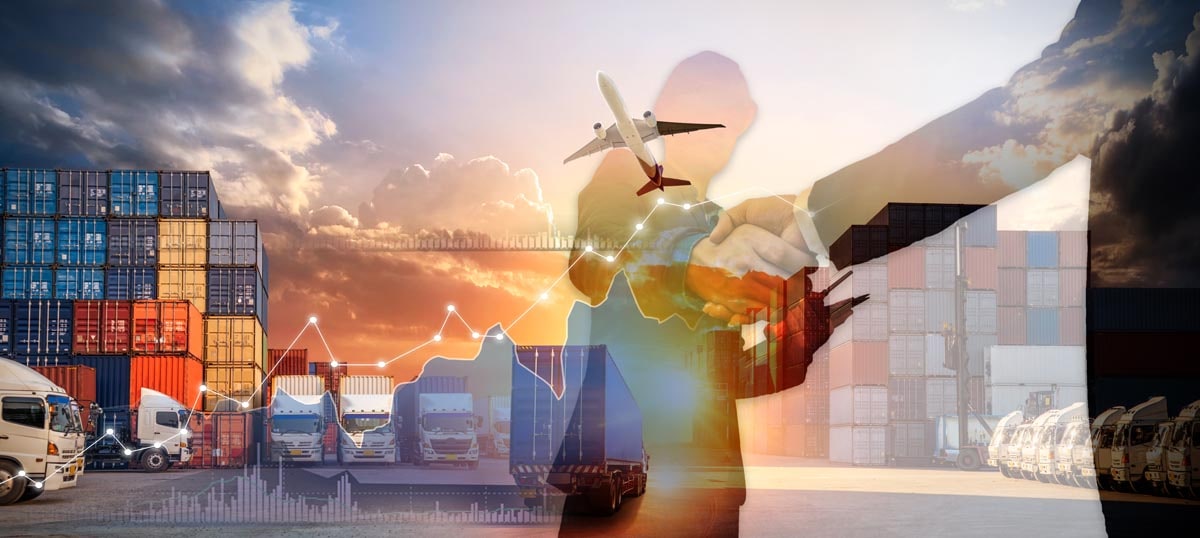 Houston's industrial market continues to set records for leasing activity and transaction volumes. This activity is being buoyed by several trends: continuing e-commerce growth in the U.S., rebounding petrochemical activity, record container volumes at the Houston Ship Channel, and nation-leading population and housing supply growth in the Texas Triangle.
To meet the resulting industrial demand, developers have delivered record amounts of new product, while the market has responded with record net absorption over the past two years. This has made Houston one on of the most dynamic industrial markets in the country. Additionally, the largest petrochemical complex in the world at the Port of Houston also continues to generate significant industrial activity, following more than $50 billion in recent investments into local refineries. Despite the coronavirus pandemic, activity at the Port of Houston — the nation's No. 1 U.S. port in total waterborne tonnage and the busiest waterway in the nation in 2020, according to the USACE — remains robust. Houston also ranked second for total vessel dollar volume after Los Angeles through the first nine months of 2021, a 15% decrease over the prior year compared with a 31% decrease nationally, according to IHS Markit. The value of these goods was nearly $62 billion and represented 11% of the total import and export volume in the U.S. during that time. Crude and refined products still make up more than 75% of the volume moving through the Houston area.
The 52-mile-long Houston Ship Channel is a vital economic engine for the Houston region, the state of Texas, and the U.S. The channel handles as much vessel traffic as the three largest U.S. ports combined. The Houston Ship Channel, the largest petrochemical complex in the world, supports 3.2 million jobs in the U.S. — more than one-third of them in Texas — and a nationwide economic impact totaling $802 billion. It is home to 330 public and private terminals and more than 220 companies.
As of early April, when we pulled this data from CoStar, the Houston Metro Industrial Market had nearly 560 million square feet of industrial space with a vacancy rate of 6.4%, 120 million square feet of specialized industrial inventory with a 3.6% vacancy rate and nearly 57 million square feet of flex industrial product with a vacancy rate of 8.7%. The blended vacancy rate for all industrial space was 6.1%. Net absorption so far this year and early into the second quarter was 1.49 million square feet, and 16.68 million square feet of industrial buildings were under construction. 12-month rental rate growth (increase) was running at 5.2%.
Leasing activity remained robust into 2022. Largest leases in 1Q22 included Macy's for 605,000 SF at Interchange 249, Article for 507,000 SF at Cedar Port, and NFI for 340,000 SF at Cedar Port. Amazon led leasing in 2021 in Houston as it has in many U.S. markets, accounting for over 1.2 million square feet. Much of this leasing activity occurred in the first quarter. Amazon has leased more than 4.2 million square feet in Houston since 2019, nearly triple any other company, accounting for just over 5% of overall leasing activity. Walmart signed the largest lease in 2021 for more than 1 million square feet in the spec facility that Hunt Southwest delivered in 2021 in Cedar Port. At the time, that facility set the Houston record for largest spec industrial facility under one roof. Some of the other largest leases in 2021 included building materials distributor Ferguson Enterprises (750,000 SF), Chewy (690,000 SF), Living Spaces Furniture (685,000 SF), and food service industry supplier the WebstaurantStore (645,000 SF). Meanwhile, Houston ranked fifth for net absorption over the past year, with 38.0 million square feet absorbed, a clear record for the city.